Edmonton Gala
We can't wait to welcome Jillian Harris as our Keynote Speaker in Edmonton!
Join us for a plated dinner from the Edmonton Convention Centre's award-winning culinary team, raffle draw, table wine provided by ALCANNA, cash bar and post-event reception and take part in an evening of inspiration from our three amazing guest speakers Jillian Harris, Jess Tetu and Linda Stainton. Our talented MC, Carrie Doll, will ensure the evening is spectacular from start to finish. All Gala attendees will receive a Women's Day Gift Bag (worth over $300) with contributions from our gift bag sponsors HQ salonspa, Bella Maas Boutique, The Skinny, Lipstick Empire, Cloud Nine Pajamas and Ella Coco Lingerie.
The doors will open at 4:30 pm and the program will begin at 5:30 pm.
Our General Admission tickets are now sold-out! However, we do have two VIP Tables of 10 available for purchase. The tables are $10,000 each and include the below:
Front and centre reserved table for 10 at the event
Priority dinner service
Front-of-the-line passes to meet and take photos with Jillian Harris at the Meet & Greet at the Post-Event Reception
Premium Women's Day Gift Bags for every guest with a $50 gift certificate and Erinn Cardigan from The Skinny, a $75 gift certificate to Ella Coco Lingerie, a complimentary facial valued at $150 from Lipstick Empire, an Image Skin Care Kit from HQ salonspa valued at $46 and more.
Dress Code:

Formal / Business – We want you to wear what makes you feel comfortable! If you want to wear a formal gown, do that! If you would prefer business attire, wear that!

Parking:

In addition to metered parking along Jasper Avenue and connected side streets, there are three nearby parkades/surface parking lots just next to the venue. Reserved parking is available in select lots (subject to availability), including the underground Canada Place parkade directly connected to the convention centre.

Purchase Tickets: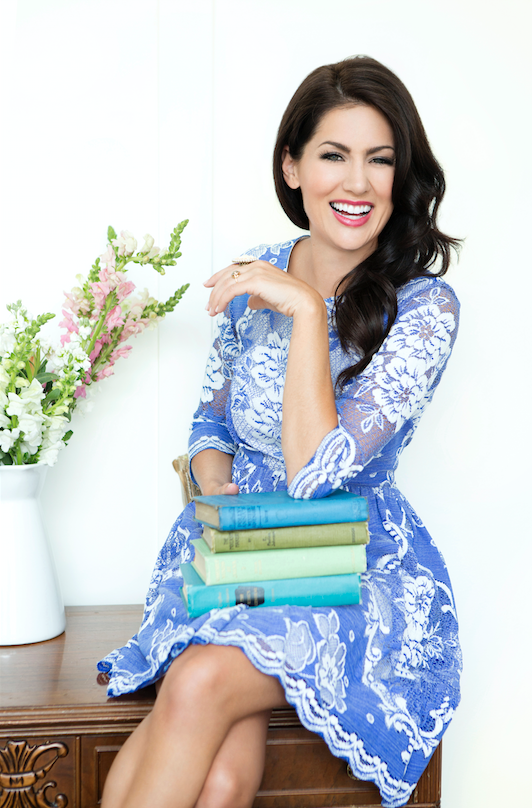 Speakers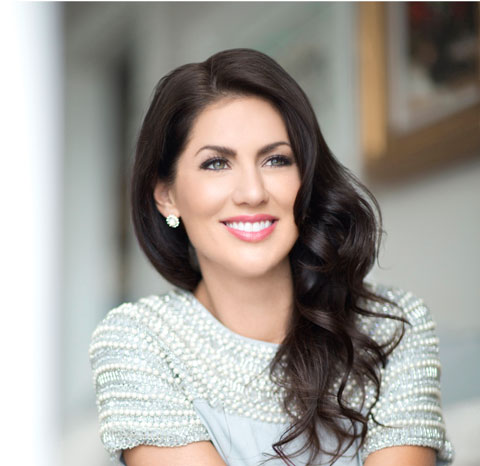 Jillian Harris - Host of Love It Or List It
Host of Love it or List It Vancouver (Canada) and Love It or List It Too (USA), a spokesperson for international brands, an interior designer, and a publisher of original lifestyle content, Jillian Harris is a quintessential busy-bee who pours her heart and soul into every endeavour.
Jillian's signature blend of high-brow/low-brow style makes her relatable to both small-town and city gals alike. With creativity and infectious energy, Jillian's love for fashion, decor, food, fitness, travel, and family is fully expressed at JillianHarris.com and through her JH for Privilege and JH for Melanie Auld.
Her other happy place? Surrounded by family and friends at home in Kelowna with her fiancé Justin, son Leo, and their boxer pup Nacho Cilantro.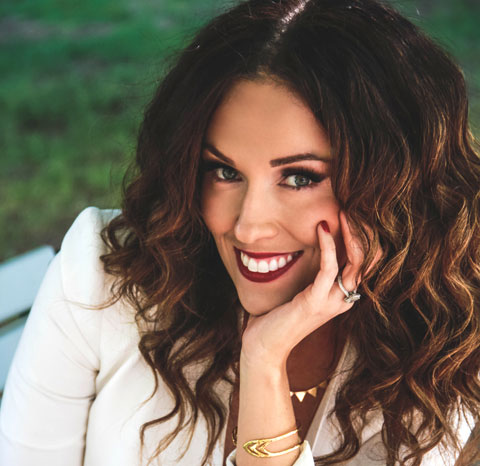 Jessica Tetu - Serial Entrepreneur
Jessica Tetu is a Saskatchewan serial entrepreneur making waves across the province in the beauty and spa industry while making an impact on her community through her dedication to philanthropy! Overcoming adversity at a very young age, she began her adult life on her own at the age of 15 years old. She relocated to Saskatoon from her small home town of Craik, Sk, with little more than a backpack and a bus ticket, and through dedication, determination and hard work, has become a multi-award winning, top entrepreneur in Canada. She was named one of Canada's Top 40 under 40 Recipients, awarded the SK Entrepreneur of the Year Award, and honoured with a Women of Distinction Award, on top of dozens of other prestigious accolades. She employs more than 100 women and men across the province, is a highly sought after public speaker, and is extremely committed to her community!
Jessica is the sole owner of four Just For You Day Spas in Saskatchewan and Alberta, Founder & CEO of Lia Reese Canada, (Saskatchewan's Beauty Brand), Co-Founder of Entrepreneur306 Business Consulting and Founder & CEO of 4seventyone Recovery Resources, a not-for-profit charity she created with her brother assisting families of addiction. She volunteers on multiple community and charity foundation boards across the province, among supporting countless other events, fundraisers, and community programs.
2018 – Canada's Top 40 under 40 Recipient
2017 - Recipient of the Women of Distinction Award for Entrepreneurship, YWCA
2017 - Recipient of the Volunteer of the Year Award, Saskatoon Chamber of Commerce
2017 – Named a Top Spa in Canada for Facials – Just For You Day Spa - FLARE Magazine
2017– Named a top destination for Bachelorette events – Just For You Day Spa - FLARE Magazine
2016 - Finalist, Young Entrepreneur of the Year, ABEX Awards, SK Chamber of Commerce
2017,2016, 2015, 2014 - Winner, Best Beauty Line, Refined Magazine, Canada
2017, 2016, 2015, 2014 - Winner, Best Spa, Prairie Dog Magazine, Regina, SK
2017, 2016, 2015, 2014 - Winner, Best Spa, Planet S Magazine, Saskatoon, SK
2015 - Finalist, Customer Service, SABEX Awards, Saskatoon Chamber of Commerce
2015 - Finalist, Young Entrepreneur, Paragon Awards- Regina & District Chamber of Commerce
2015 - Finalist/honoree, Entrepreneurship, Women of Distinction Awards, YWCA
2014 - Recipient of the Young Entrepreneur of the Year Award, SABEX Awards, Saskatoon Chamber of Commerce
2014 - Finalist, Young Entrepreneur of the year, ABEX Awards, Saskatchewan Chamber of Commerce
2014 - 2nd place / top 3 Young Entrepreneurs of the Year, Paragon Awards, Regina & District Chamber of Commerce
2013 - Finalist / top 3 Young Entrepreneurs of the Year, Paragon Awards, Regina & District Chamber of Commerce
2013 - Finalist, Young Entrepreneur of the year, ABEX awards, Saskatchewan Chamber of Commerce
2012 - present - Member of the International Women's Leadership Association
Linda Stainton
35 years ago Linda delivered a very premature infant. Her son weighed just over 1 pound and as a result, suffered from several disabling conditions including blindness. At the time, Alberta had no community-based inclusive services and Linda determined she would make every effort to change this. To this end, Linda went to California and earned a Masters Degree in the education of the blind. She established her company ECSI and has since advocated tirelessly for children in an inclusive environment. With her associates, she offered expertise to ensure children with disabilities have an appropriate program designed to meet their developmental and educational needs. She has worked with children with disabilities in segregated and integrated settings providing expertise on behalf of, and to all levels of government as well as private agencies.
In 2004 she was a key contributor to the creation of legislation providing service to children with disabilities and their families – Family Support for Children with Disabilities Act. Mrs.
Linda has supported the work of several agencies. She is a lifetime member of CNIB; she sat on the Board of Handicapped Housing for Alberta, was a Foundation member of Canadian Guide Dogs for the Blind and acted as President for several years of the Alberta Society for the Visually Impaired. Her expertise has been recognized multiple times when she has acted as an expert witness at the Court of Queen's Bench and higher. Mrs. Stainton has received numerous awards for her effort including the Alberta Centennial Medal.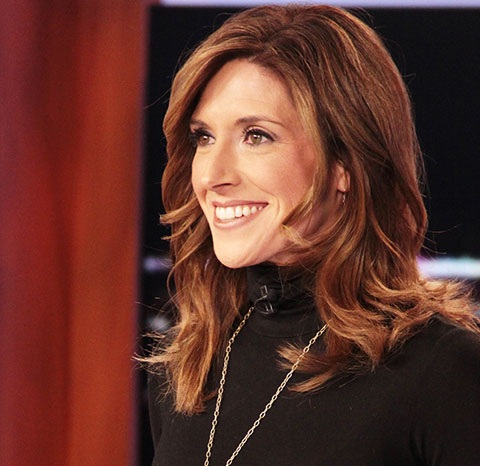 Carrie Doll - Emcee
Carrie Doll is the owner and founder of Carrie Doll Consulting, which offers a wide range of communication services. Carrie is a professional emcee and moderator and has been the keynote speaker at numerous events. She offers one-on-one public speaking coaching to Presidents, CEOs and sales teams and well as personalized moderating coaching. She also offers training in social media and on camera presentation.
Carrie was a television journalist for 20 years. She holds a degree in Communications from the University of Calgary and a diploma in Broadcast News from SAIT. She did an internship at ABC News in Lubbock Texas and began her television career in Yorkton, Saskatchewan. From there she worked at numerous television stations across Alberta before settling down in Edmonton where she anchored CTV news at 6pm for 13 years. Over the years, Carrie interviewed countless news makers locally, across the country, in the entertainment industry and politics including many premiers, prime ministers and US President Bill Clinton. Carrie believes in giving back to her community. She is the Chair of the Stollery Women's Network, the honorary chair of the YWCA Women of Distinction Awards and the Glenrose Hospital's Courage Gala and she is on the board of the Edmonton Singing Christmas Tree Foundation. She was honored as one of the top 100 citizens in our province during Alberta's Centennial celebrations and chosen as Edmonton's Woman of the Year in 2002.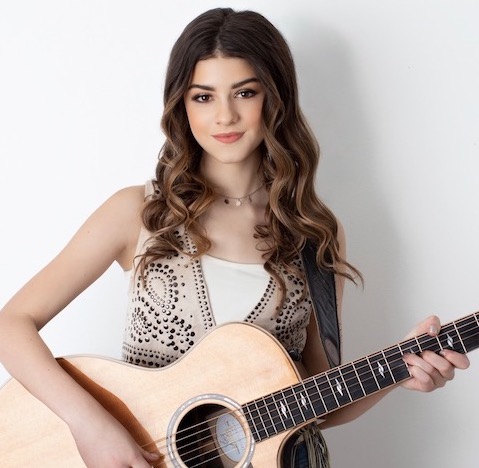 Hailey Benedict
Recognized as a five-time North America Country Music Association International Youth winner, including Most Promising Female Entertainer & Songwriter, as well as the youngest winner of the Alberta Country Music Fan's Choice Award, Hailey Benedict continues to make her mark as a rising talent in the Canadian music industry. Past winner of both the Big Valley Jamboree and K-Days Talent Search, this dynamic, guitar wielding singer-songwriter has also been named a Top 10 Canadian Songwriting Competition youth finalist.
At just 16, Hailey's diverse music talents have enabled her to perform in numerous large-scale events throughout Alberta including the Alberta Country Music Awards, Big Valley Jamboree, Canadian Finals Rodeo, anthem singer for the Edmonton Eskimos and soloist in John Cameron's Changing Lives production of Crescendo and Edmonton Singing Christmas Tree. Her background in musical theatre lead her to a 2 year role as Jenny Crachit in the Citadel's 'A Christmas Carol', as well as recent lead roles as Cosette in Les Misérables and Christine Daaé in Phantom of the Opera at the Arden Theatre. Throughout the years, Hailey has also had the privilege of opening for several internationally recognized country music artists such as Jason Aldean, Lindsay Ell and Gord Bamford and most notably, received international attention from her impromptu original performance for country super star Keith Urban and 20,000 fans on opening night at Roger's Place.
A strong advocate for mental health and anti-bullying, Hailey also continues to support a large number of charitable foundations. As a result of her personal achievements and philanthropic efforts in the community, Hailey received the biggest honour of her young life when she was recognized in 2017, alongside former Canadian Prime Minister, Rt. Hon. Kim Campbell and 11 other inspiring women, as one of the youngest ever Global (TV) Woman of Vision award recipients.