Calgary Gala
Thank you for attending the 2020 International Women's Day Women & Wealth Gala! Below you will find links to photo galleries from the event:
https://www.mariathephotographer.art/events
Join us for a pre-event reception, plated dinner, raffle draw, cash bar, exclusive VIP Meet & Greet for VIP ticket holders and take part in an evening of inspiration from our amazing guest speakers Jillian Harris and Jess Tetu, performer Sophie Armstrong and emcee Aisling Tomei! All Gala attendees will receive a Women's Day Gift Bag with contributions from our generous gift bag sponsors.
VIP tickets are available and include a Meet & Greet with the speakers, preferential seating and a VIP Gift Bag full of amazing swag!
Looking for a place to stay in Calgary? We have secured a special discounted rate with our hotel sponsor the Fairmont Palliser. Click here for more information and to book: https://book.passkey.com/go/NTER0120
Event Program:
4:30 pm: Sponsor Reception (Sponsors Only)
5:00 pm: Pre-Event Reception
6:00 pm: Program Begins
9:30 pm: VIP Meet & Greet (VIP Ticket Holders Only)
10:00 pm: Official After-Party at Fairmont Palliser
Dress Code:
Cocktail
Parking:
The Calgary Parking Authority runs a 433-stall underground parkade (Lot 60) at the CTCC (727 – First Street SE). For a map, rates and hours, see Lot 60. For more parking, see Downtown Calgary Parking.
Purchase Tickets: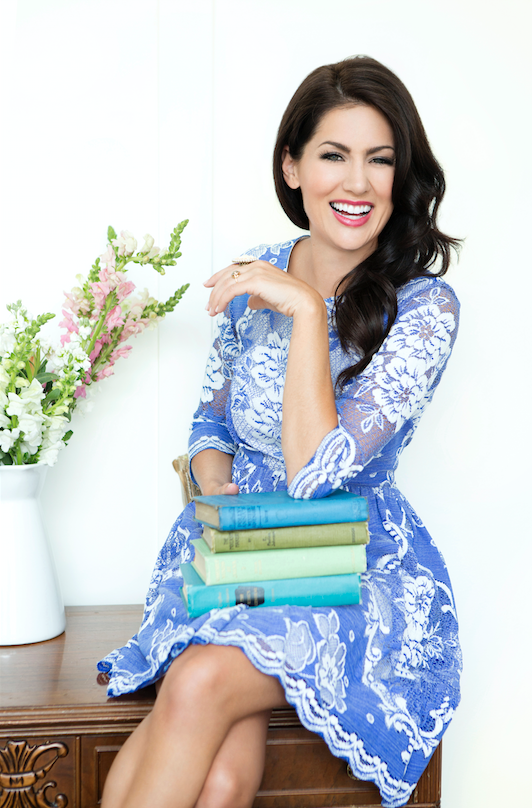 Speakers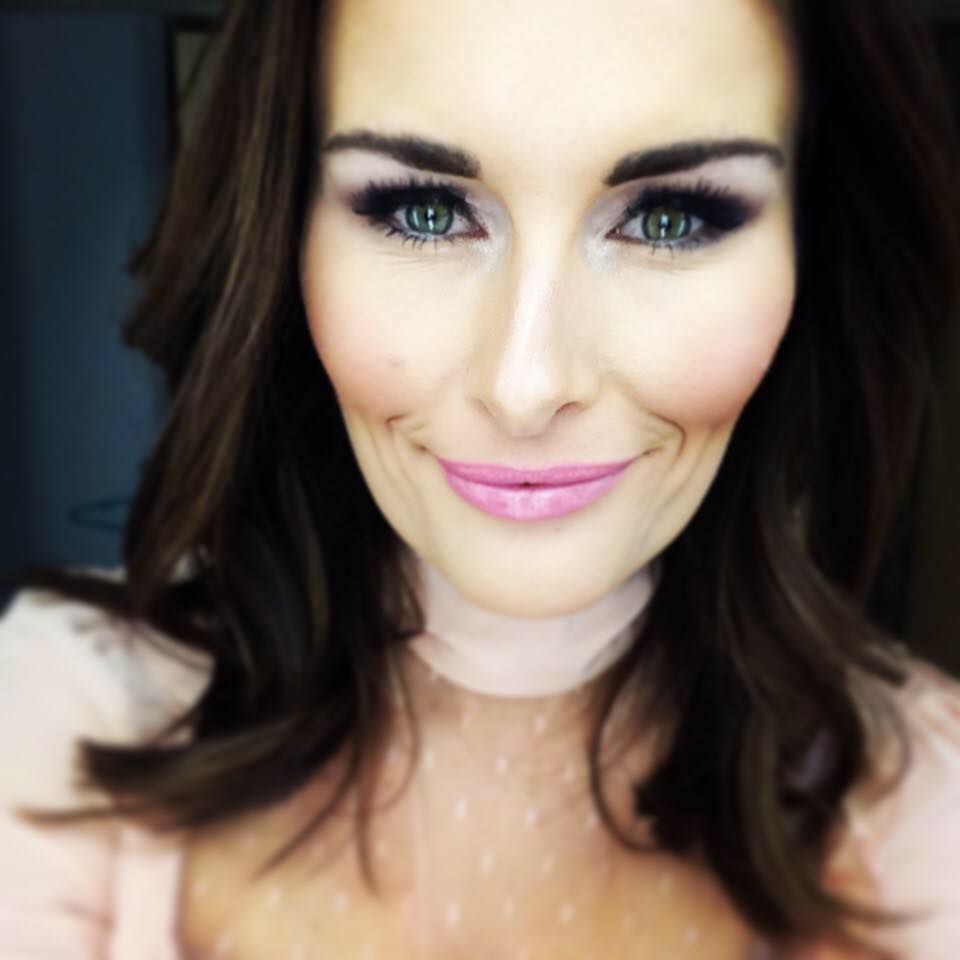 Aisling Tomei - Emcee
Aisling Tomei is an award-winning broadcast journalist, TV host and media personality whose work has spanned the country.
While completing her Bachelor of Communications Degree, majoring in Journalism, Aisling won the North American International Mobility Scholarship and was offered her first job in television at WBCC-TV in Cocoa, Florida. Since then Aisling has worked for all four of Canada's major television networks (City TV, Global Television, CBC and CTV) in Halifax, Toronto, Lethbridge and Calgary. As a writer, video journalist, reporter, anchor and most recently a morning show host and producer, Aisling's experience in front and behind the camera is extensive.
Aisling is originally from Kilkenny, Ireland and spent part of her childhood traveling between Africa and Europe. Her family eventually immigrated to Canada where Aisling currently resides, in Calgary Alberta, with her husband and two children.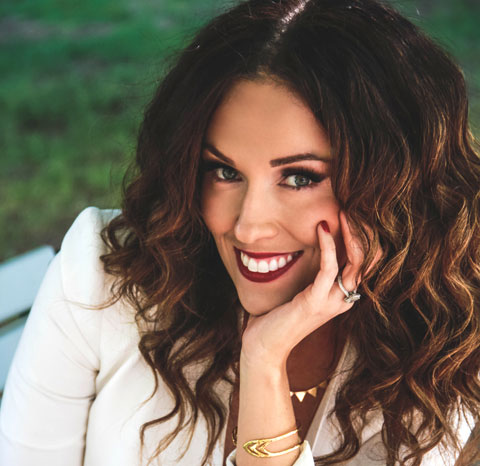 Jess Tetu
Jessica Tetu is a national award winning serial entrepreneur making waves across Canada in the beauty & spa industry while making an impact on her community through her dedication to philanthropy! Overcoming adversity at a very young age, she began her adult life on her own at the age of 15 years old. She relocated to Saskatoon from her small home town of Craik, Sk, with little more than a backpack & a bus ticket, and through dedication, determination & hard work has become a multi award winning, top entrepreneur in Canada. She was named one of Canada's Top 40 under 40, awarded the SK Entrepreneur of the Year Award, & honoured with YWCA Women of Distinction Award, 2019 Woman of Achievement Award, 2019 Communication & Leadership Award, 2019 Community Involvement Award, on top of dozens of other prestigious accolades. She employs more than 128 women & men across the province, is a highly sought after public speaker, and is extremely committed to her community!
Jessica is the sole owner of four Just For You Day Spas in Saskatchewan & Alberta, Founder & CEO of Lia Reese Canada, (Saskatchewan's Beauty Brand), Co-Founder of Entrepreneur306 Business Consulting and Founder & CEO of 4seventyone Recovery Resources, a non-for-profit charity she created assisting families of addiction. She volunteers on multiple community and charity foundation boards across the province, among supporting countless other events, fundraisers and community programs.
2019 - Woman of Achievement Award, WESK Celebration of Achievement Awards
2019 - Communications & Leadership Award, Toastmasters Canada
2019 - Finalist, Community Involvement Award, YWCA Women of Distinction Awards
2019 - Official Gift Lounge Sponsor of the 46th Annual Daytime Emmy Awards
2019 - Community Builder Award, NSBA Business Builder Awards
2018 - Canada's Top 40 Under 40 Award Recipient
2019, 2018, 2017, 2016, 2015, 2014 - Winner, Best Beauty Line, Refined Magazine, Canada
2019, 2018, 2017, 2016, 2015, 2014 - Winner, Best Saskatoon Spa, Refined Magazine, Canada
2018, 2017, 2016, 2015, 2014 - Winner, Best Spa, Prairie Dog Magazine, Regina, Sk
2018, 2017, 2016, 2015, 2014 - Winner, Best Spa, Planet S Magazine, Saskatoon, Sk
2017 - Recipient of the Women of Distinction Award for Entrepreneurship, YWCA
2017 - Recipient Of The Volunteer Of The Year Award, Saskatoon Chamber Of Commerce
2017 – Named A Top Spa In Canada For Facials, Flare Magazine
2016 - Finalist, Young Entrepreneur Of The Year, Abex Awards, Saskatchewan Chamber Of Commerce
2015 - Finalist, Customer Service, Sabex Awards, Saskatoon Chamber Of Commerce
2015 - Finalist, Young Entrepreneur, Paragon Awards- Regina & District Chamber Of Commerce
2015 - Finalist/honoree, Entrepreneurship, Women Of Distinction Awards, Ywca
2014 - Recipient, Young Entrepreneur Of The Year, Abex Awards, Saskatchewan Chamber Of Commerce
2014 - 2nd Place / Top 3 Young Entrepreneurs Of The Year, Paragon Awards, Regina & District Chamber Of Commerce
2013 - Finalist / Top 3 Young Entrepreneurs Of The Year, Paragon Awards, Regina & District Chamber Of Commerce
2013 - Finalist, Young Entrepreneur Of The Year, Abex Awards, Saskatchewan Chamber Of Commerce
2012 - Present - Member Of The International Women's Leadership Association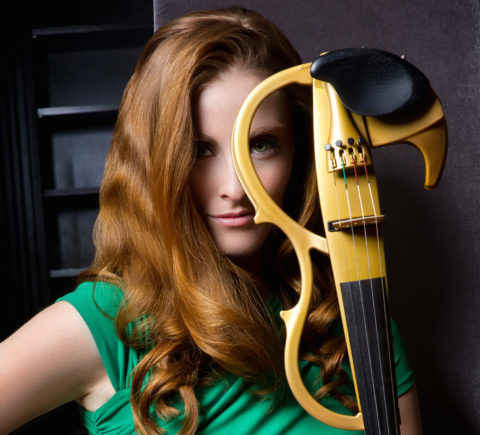 Sophie Armstrong
Australian Violinist Sophie Armstrong performs a world music fusion and her own twist on the classics. Sophie has taken her show to over 40 cities for audiences including the Royal Families of Denmark and Bahrain, and dignitaries and fans all over the globe. The Canada based violinist has taken the past three years away from recording, on a maternity leave. Now a mother of three, Sophie returned to her recording career and the stage celebrating her Scottish heritage with her new Celtic Pop Single, Unvanquished, Released on October 8th 2019.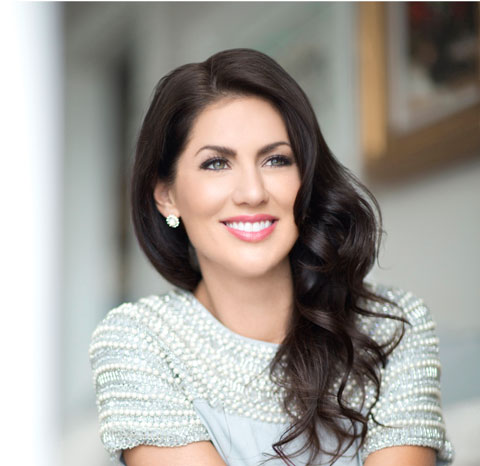 Jillian Harris
Jillian Harris is a mother, fiancé, storyteller, TV host, and quintessential busy-bee who pours her heart and soul into every endeavor. She is the Founder and Creative Director of Jillian Harris Design, and she is passionate about love, family, charity, fashion, food, decor and much more. Here you will find bright and heart-filling inspiration for fashion, food, and decor and everyday life.
Jillian's signature style is both classic and feminine, and her eye for design and decor is enviable. As co-host of HGTV's Love It Or List It Vancouver, she brings her designs to life by bringing fresh and inspiring refreshes to homes needing love. Her work with local charities like Mamas For Mamas fuels her desire to help those in need and give back to those less fortunate. Her biggest passion is her family, which includes fiancé Justin Pasutto, son Leo, daughter Annie, and dogs Nacho Cilantro and Peaches.